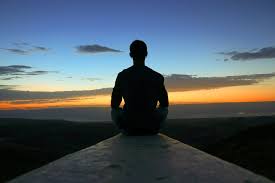 It doesn't matter whether you've been in business a day, week, month or years the most important asset you have is a positive mindset, people avoid negativity if they can. You are the one who knows your company the best, you know where the idea sparked from, you knew you could make the idea work, you had the vision & power to succeed. These cannot be taken away from you however if business is slow or your confidence is knocked it's easy to forget all of the positive reasons why you went into business or what your vision for the future looked like.
A positive mindset can be the difference between a thriving business or a dying business.
When you first thought about starting a business you were so excited and totally convinced this was it, the big one, the answer to your prayers of more family time, money and freedom. So what changed?
In the early days the enthusiasm keeps us going, keeps us motivated and busy. While we are busy we have no time to think about possible pitfalls. Once you've set up and are fully up and running the doubts creep in especially if you haven't managed to secure any clients. Unfortunately the desperation you start to feel shows through and makes it harder to attract clients. You may come across as 'needy' rather than the solution to potential clients' problem, this then leads to further doubt and desperation. Below are 5 tips to help you keep a positive mindset:
Write down WHY you went into business– what did you want to achieve? Keep the list in a prominent place where you can see it every day. Make it positive and relevant.
List the progress to date– you may not feel that you've made much progress however once you start listing the tasks you have completed so far you'll see how much progress you've made in such a short time.
Create a vision board– What are your goals for your business and family? The board doesn't need to be seen by anyone however it should be somewhere where you see it daily. It needs to reinforce why you are doing what you do and why you continue on your self-employment journey.
Keep your thoughts positive– this is easier said than done if business is slow however if you practice keeping it positive it will soon become a habit. If a negative thought enters your mind bat it away!
Join online communities that promote positivity– being a solopreneur can be lonely, if you can't talk to your family for fear of worrying them join a community that can boost your confidence. It's sometimes easier to talk to 'strangers' than to family and friends.
It may seem as if a positive mindset couldn't make the impact you need to succeed in business however once you start to think positively you can see what you need to do in order to grow your business.