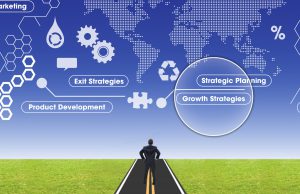 There are many challenges facing companies today, of these the following are perceived to be the biggest:
Marketing – the cost of your marketing seems like a good investment however have you ensured that you and your marketing specialist are on the same page? Have you been clear about your objectives? Have you ensured that your marketer knows what you are looking to achieve?
Growing Sales – sales are needed for growth however if your cash flow is reduced through late payments you'll have less working capital to utilise on further sale and marketing costs
Controlling Costs – finding the best possible value for money with supplies and goods as well as ensuring prompt payment
Managing Cash Flow– if you prefer not to call for payment, consider outsourcing if necessary, asking for payment should not jeopardise your relationship with your customer, if anything it should strengthen the relationship as they will realise you intend to make your business a success.
Maintaining Margins – the cost of credit should be built into the quote whilst remaining competitive, this goes back to finding the best possible value for money with suppliers and goods as well as ensuring prompt payment
Granting Credit– the credit account- when to offer credit to customers. Although a credit account is important it's even more important to monitor your exposure
Getting Paid– probably the most important. If you ask for your payment others will take you seriously, you don't need to ask for the payment when you call, ask them if they were happy with the service, tell them it's a customer service call to check on the service you've provided. Ask them if they have received the invoice, is it in the correct format?
In this current climate it is essential to minimise the risks and maximise the cash flow to ensure business survival and growth. This will aid financial efficiency.
By breaking down these challenges it is easier to identify the specifics within the areas that need addressing. To grow sales the business needs cash, to bring cash into the business costs need to be managed and debts from previous sales need to be collected
The startling reality is that for every £1 granted on credit up to £5 is 'lost' until payment is received- this figure includes the raw materials purchased, rent & wages….